@tinderskatespots69
Less Than A Mile Away
*** ARTICLE EXCERPT ***
BUY THE ZINE TO SEE THE FULL PIECE!!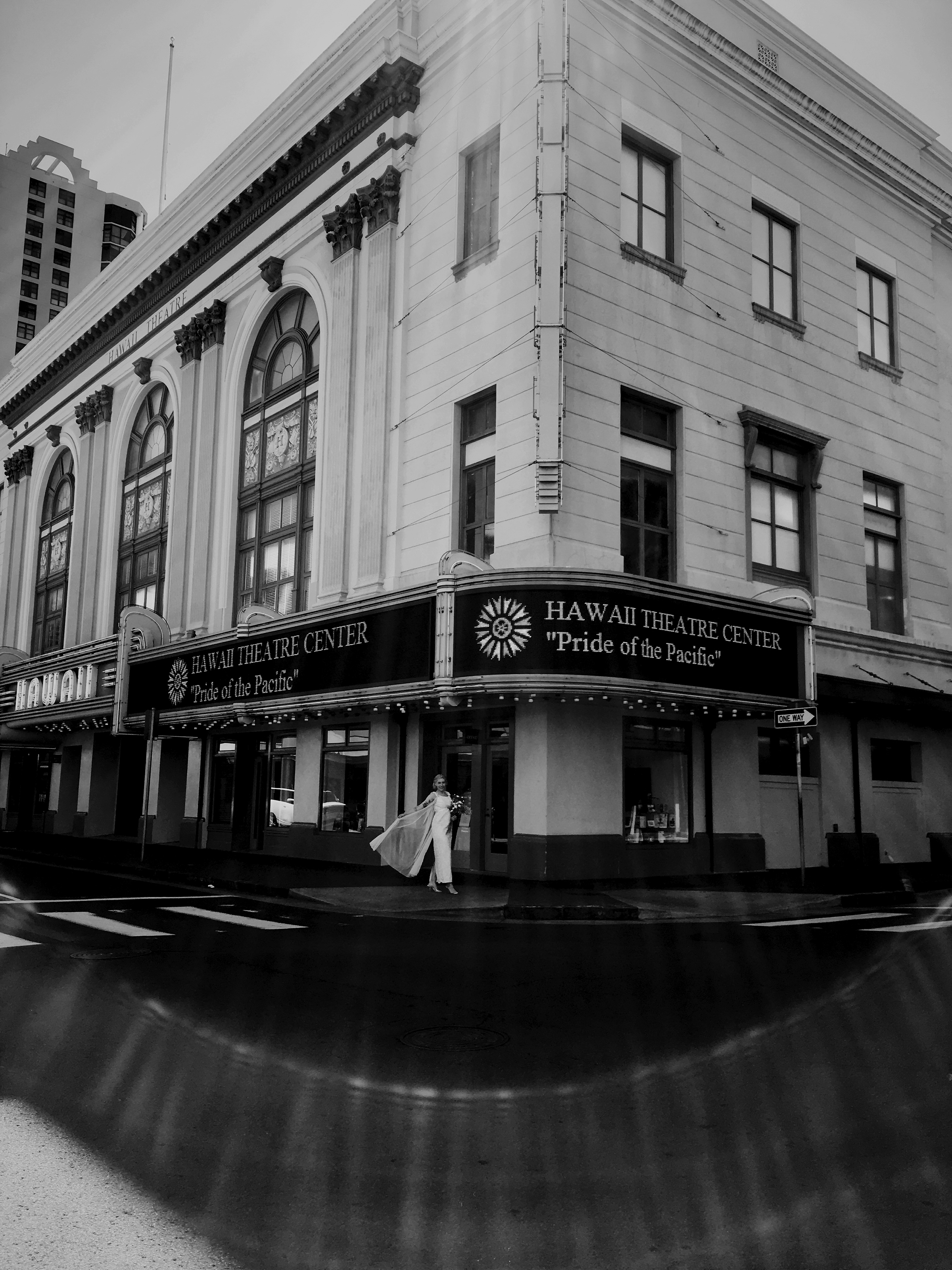 My first Tinder date was a rebound for my OK Cupid heartbreak. He was a local boy, a skater, we had never met before but we had some friends in common. I invited him over to my apartment as I was busy selecting records for a DJ gig I had the next day. There were no bars in Kahala, so I figured we could just have a couple drinks at my place. Ten minutes in, he started kissing me. I fell in love with him without even knowing anything about him. He came over a couple more times. One night we had sex in his minivan during an after party for the skate film festival. He bought me roses and I drank and smoked too much. He stopped hitting me up. He did have a girlfriend.

I once went on a date with someone I recognized as the dude who went to the Westminster Dog show on acid for a Vice video. I loved that video. He shoots for Glossier, Opening Ceremony, you get it. Sometimes I recognize his shots when I'm looking for sale shoes at the mall. He is the only date I have ever taken out in public. He met me at the Vintage Store where I work and I sold him a lace Aloha shirt I selected before even meeting him. He brought fancy tequila; we drank in the fitting room. He kissed me. We got very drunk and ended up passed out on the couch of his family's hotel room, which was a Penthouse at the Ilikai. His mom was pissed.

That summer I posted a picture of my best friend watching me skate and he "liked" it. Then my friend's ex commented on the post, implying that they know each other. Then an ex of mine mentioned knowing him. He also grew up skating with my other ex; I found out because not many redheads drive Miatas in Seattle.





"I'm rich and good in bed" read Jeff's tagline. It is true. He met me at Aloha Lounge and sang Donovan's Sunshine Superman, a song I now sing to other Tinder dates at the Aloha Lounge. Typically after Aloha Lounge, I take my dates to Christmas Tree Park and drink 7/11 booze, but Jeff is rich so we took a cab [pre Uber] to the Hilton Waikiki beach to drink nice wine in his very own bedroom. He flew back to LA the next day. I spent the following Thanksgiving with his whole Haole family on their ranch on Big Island. His father wrote multiple coding languages and the Elements of Coding Style. Jeff enjoys singing Morrissey Karaoke once a month at a Cholo bar in LA.

This was the year of the Programmer. One of my profile pics is a screen shot of an Achewood strip about the time when Roast Beef has the Internet in his brain and tries out online dating. "If you only know HTML, that's cool. We can still have some things to talk about, like how you let your parents down." This attracts all the programmers.

My second Tinder date was with Mean Dave. He passed my Can [the band] test so I told him to bring his Hacker cohort to the punk show that night. At some point we all danced at Fusions and Mean Dave and I made out in the moonlight on the Ala Wai. I love making out on the Ala Wai. Now he works at Roberta's in Brooklyn.



Tourists are great, because they leave. You have a pre-determined amount of time to be with them so you don't get your heart broken.

ABC roadies are a bohemian alternative to tacky tourist bars. Two shooters of Jose Cuervo Silver and a Perrier costs $5.08. If I'm feeling frivolous, I may split a fifth in a slushie. Sheraton is nice to meet at because they have a Koi pond with ducks and rocking chairs for meaningful conversation. There are phone charging ports by the bathrooms so you can save up for more swiping.



I only date Skaters now. I can't help it. Some girls like doctors, or men who drive cars. I like dirty, magical spirits with thighs of steel. I skate [poorly] because I enjoy slamming myself into pavement after a stressful day of existence. I bought a board after watching a dude's clips and thinking " damn, that looks fun."

If a guy doesn't respond in a few hours I delete him because I don't have time for that. For a sucessful date, every detail of his photos must be perfect. No car selfies. No Tiger selfies. Not another Yoga pose on Pillbox. He has to be actively skating, not just holding a board or crusing at the park.


*** BUY NOW ***
Limited edition zine.
Edition of 50. July 2019.
︎